This is an archive interview provided by Eddie
Lee Sullivan is one of the leading comic book artists of his generation. With contributions in Tranformers, Judge Dredd and of course Doctor Who, he has helped shape British Comics in the last thirty years and given a unique look to some iconic Doctor Who strips.
I was lucky enough to speak to this personable and friendly artist, so hit him on the head and strapped him to the Mind Probe…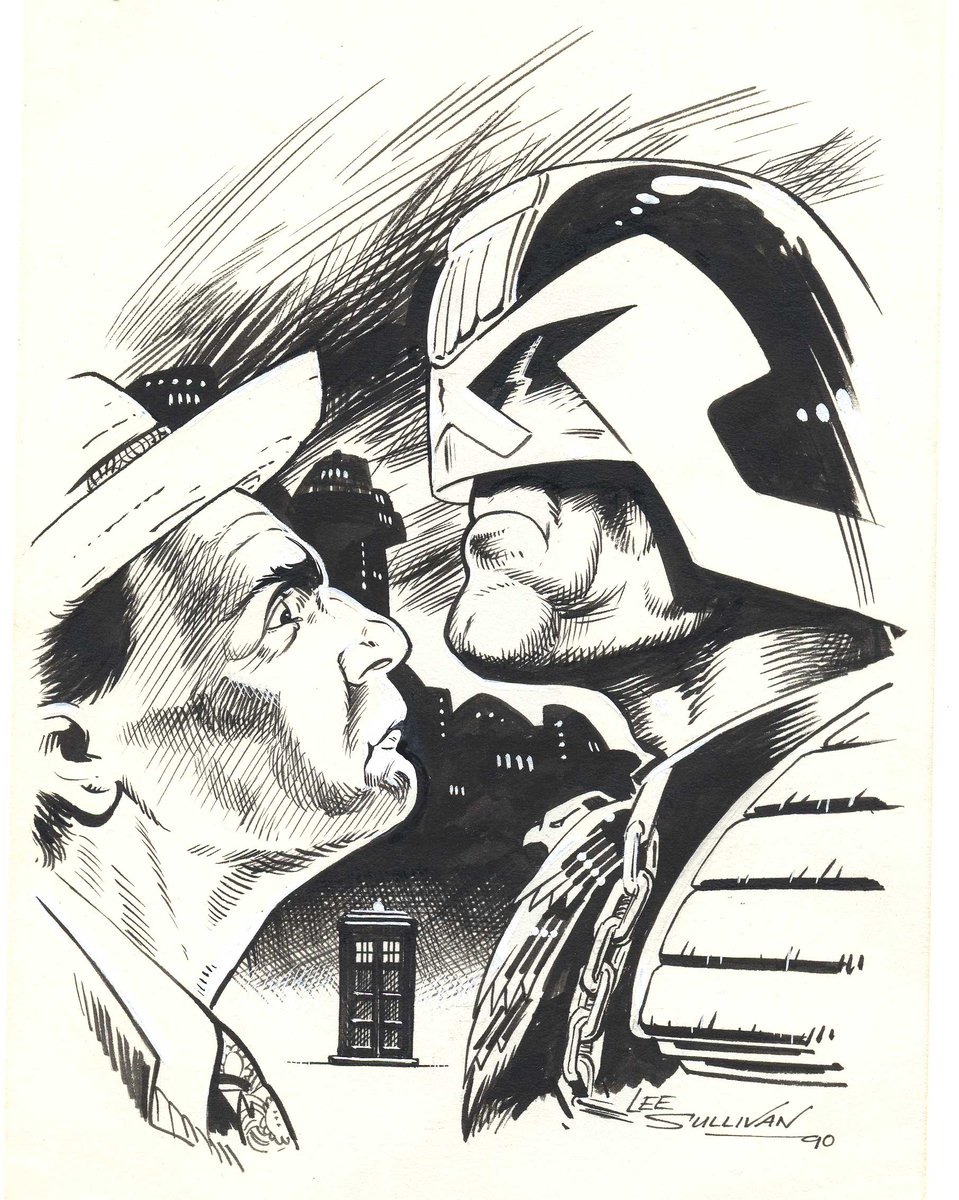 The Doctor faces off with Judge Dredd
When did you realise that your artistic ability was better than your peers?
Probably at around the same time I realized that my peers were all better at football than me – junior school I suppose. I've always been fascinated by the fact that most children can draw to the same degree when they're very young, and then something happens – it's almost as if there's a limiter or something in most kids' heads – they just stop wanting to. I think if you just carry on drawing, you get better. The degree to which you get better is determined by the amount of talent you have, but also by how much you draw, which is in turn governed by how obsessive you are about drawing. As a child I just drew ALL the time.
Continue reading

Lee Sullivan Interview